The Governing Body of Watford Field School (Infant & Nursery) are a dedicated team of volunteers. We provide strategic leadership and accountability to the school by:
Ensuring clarity of vision, ethos and strategic direction
Holding the Co-Headteachers to account for the education performance of the school and it's pupils
Overseeing the financial performance of the school and making sure it's money is well spent
Governors are not directly involved in the day-to-day management of the school as this is delegated to the Co-Headteachers and Senior Leadership Team who report back to the Full Governing Body twice a term. Governors use this information to support them in strategic decision making.
The school's Governing Body consists of 13 members: 4 Parent Governors, (elected by Watford Field School (Infant & Nursery) parents), 1 Local Authority Governor (appointed by Hertfordshire County Council), 1 Staff Governor (elected by the staff at Watford Field School (Infant & Nursery) 1 Headteacher (2 Co-Headteachers), and 6 Co-Opted Governors (appointed by the school's Governing Body). Each Governor has a range of skills and experiences which are utilised in supporting the school.
The full Governing Body meet twice a term to review the school's performance in particular pupils' progress and attainment. In addition to this all Governors are a member of a sub-committee, either Teaching and Learning or Resources which both meet once a term.  Governors also take on specific linked roles which involve meeting with lead members of staff to review impact against key priorities and statutory duties.  In addition to this Governors also attend school events throughout the year and celebrate the life of the school.
Name & Position of Responsibility
Category of Governor (elected )
Term of Office
Declared Interests
Link Governor Role
Committee
Attendance 2017-2018

Mrs Angela Butcher

Headteacher
Ongoing
Co-Headteacher
N/A
Teaching and Learning

Resources

FBG 2/2
Mrs Nicky Selby

Headteacher

Ongoing
Co-Headteacher
N/A
Teaching and Learning

Resources

FGB 6/6

Committees 6/6

Mrs Emma Staddon

(Chair of Governors)

Co-opted Governor

From 15/02/13

To 14/02/21

None Declared
Finance Governor

Governor Training and Development

Teaching and Learning

Resources

FGB 5/6

Committees 6/6

Mrs Sylvia Spearpoint

(Vice Chair)

Co-opted Governor
From 01/12/15

To 30/11/19

Headteacher Performance Management

Safeguarding

Health and Safety

Resources (Chair)
FGB 6/6

Committees 3/3

Mrs Judith Haggar

LA Governor

From 01/01/17

To 31/12/21

Headteacher Performance Management

Pay Committee

SIP Priority – Progress and Attainment

Teaching and Learning
FGB 5/6

Committees 3/3

Mr John Knibb
Parent Governor
From 01/10/15

To 01/10/19

SIP Priority – Pupil Premium

Pay Committee

Teaching and Learning (Chair)
FGB 4/6

Committees 3/3

Mrs Karen West
Staff Governor
From 01/12/17 to 30/11/21
SIP Priority – Pupil Premium
Resources
FGB 5/5

Committees 3/3

Mrs Fran Elliott
Parent Governor
From 23/05/18 to 22/05/22
SIP Priority – Leadership and Management
Teaching and Learning

Resources

FGB 3/4

Committees 1/1

Mrs Helena Jackson
Parent Governor
From 01/01/18 to 31/12/21
SEND
Resources
FGB 4/5

Committees 1/2

Mr Jai Bhambra
Co-opted Governor
From 04/10/18 to 03/10/22
Teaching and Learning
n/a
Mrs Emma Russell
Parent Governor
Elected October 2018
Mrs Joanne Wiles
Clerk to Governors
Ongoing
Employed by school
n/a
n/a
n/a
Vacancy
Co-opted Governor
Vacancy
Co-opted Governor
Mrs Penny Mortlock*
Co-opted Governor
No longer a Governor, resigned
SEND

Training and Development

Teaching and Learning
Biographies
Mrs Butcher
I have been qualified as a teacher for 14 years now and I am now in my fourth year of headship.  I began my career in Lancashire before moving to Hertfordshire in 2014.  I have a passion for Early Years and specialised in this area for 6 years.  My aim as Head Teacher is to ensure all children have every opportunity to reach their full potential, to recognise each child's individual strengths and to ensure all children develop a love for learning.
Mrs Selby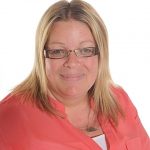 I have been a teacher for the past 14 year and as Deputy Head I work alongside the Head Teacher and the staff team to ensure that all pupils have a positive and engaging learning experience. As staff governor I work closely with all members of the Governing Body in all areas of school life.  Having two young children of my own enables me to have a deeper understanding of child development and the important role that school plays.
Emma Staddon
I joined the Governing Body as a Parent Governor in March 2013 and am now a Co-opted Governor.  After being Vice-Chair for a year, I was elected as Chair of Governors in September 2017.  I have 3 daughters; one who is in Year 2 now, one in Year 6 at the Juniors and my eldest is at secondary school.  I have previously volunteered at the school and also play an active part in the parents association, FOFI (Friends of Field Infants).  As well as being a busy mum, I also work part-time in Training and Development for a car finance company.  I really enjoy cooking, reading, socialising with friends and writing lots of lists to keep organised!
John Knibb
I joined the Governing Body as a Parent Governor in October 2015.  I have one son who was at Watford Field Infants until last year and three daughters; one of whom is currently attending Watford Field Infants.   I have previously loved volunteering at the school and am keen to take an even more active role in this wonderful school.
I have been working in secondary education, teaching in London, Africa, Switzerland and Belarus but have had a variety of jobs before this including working for the prison service.
I enjoy travelling, playing music and peace and quiet which with four young children is very rare to come by these days!
Sylvia Spearpoint
I am a mother to 3 daughters and have been a nurse for more than 30 years.
I have had links with the school for 15 years, as a parent and professional. I am very happy to be continuing my relationship with Field Infants as a co-opted governor.
Helena Jackson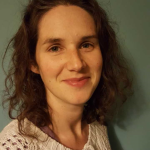 I applied to join the Governing team as a parent Governor when my son was in Reception. Having seen him enjoy such a good transition from nursery, I was keen to be involved 'behind the scenes' to help encourage further excellence throughout the school. I have a younger daughter as well who will be coming up to join her brother in a few years. In my day job I work for the Council engaging Hertfordshire residents to recycle and reduce their waste. I also run a baby library where cloth nappies and baby carrying slings can be tried and hired. In the limited free time I have, I enjoy arts and crafts, attending local events and baking cakes – often containing vegetables, to varying levels of success!
Fran Elliott
I joined the Governing Body as a parent governor in May 2018, I have one daughter now in Year 2 and have happily watched her develop throughout her time in this lovely school from her very first day in Nursery to today.  I am an active member of FOFI and have also watched this group grow in numbers and continue to support raise funds for the school as well as organise fun events for the children and parents alike.  I work full time in a busy retail environment so working with people is something I've done my whole career. It's hard squeezing everything in at times but as the children, parents and teachers are all so engaging here it doesn't ever feel like hard work to be involved.
Jai Bhambra
Jai is entering the world of education with his role as a governor. Jai currently works at a financial technology firm after three years of experience at investment banks and graduating with a first class honours degree in pure mathematics. Jai is passionate about teaching practices, examination structure, and data science within education.
If you are interested in becoming a Governor or if you would like to find out more about the role, please email the Chair of Governors at governors@fieldinfants.herts.sch.uk