Mrs Butcher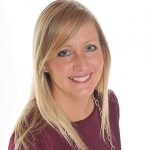 I have been qualified as a teacher for 14 years now and I am now in my fourth year of headship. I began my career in Lancashire before moving to Hertfordshire in 2014. I have a passion for Early Years and specialised in this area for 6 years. My aim as Head Teacher is to ensure all children have every opportunity to reach their full potential, to recognise each child's individual strengths and to ensure all children develop a love for learning.
Mrs Selby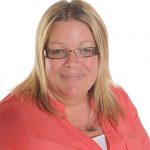 I have been a teacher for the past 14 years and as Deputy Head I work alongside the Head Teacher and the staff team to ensure that all pupils have a positive and engaging learning experience. As staff governor I work closely with all members of the Governing Body in all areas of school life. Having two young children of my own enables me to have a deeper understanding of child development and the important role that school plays.
Emma Staddon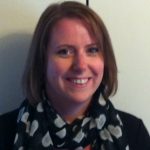 I joined the Governing Body as a Parent Governor in March 2013 and am now a Co-opted Governor. After being Vice-Chair for a year, I was elected as Chair of Governors in September 2017. I have three daughters all of who have been through Watford Field Infants and Nursery school; one has just moved into Year 3 at the Juniors and my other two daughters are at Rickmansworth Secondary School. I have previously volunteered at the school and also played an active part in the parents' association, FOFI (Friends of Field Infants). As well as being a busy mum, I also work part-time in Training and Development for a car finance company. I really enjoy cooking, reading, socialising with friends and writing lots of lists to keep organised!
Karen West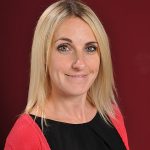 I am the school Office Manager and have worked at Watford Field Infants & Nursery School for over 5 years. I became our staff governor in 2017 and enjoy being able to support the school within this role.
I am a mum to two boys and enjoy fitness in my spare time.
Sylvia Spearpoint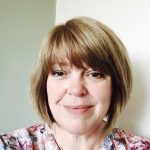 I am a mother to 3 daughters and have been a nurse for more than 30 years.
I have had links with the school for 15 years, as a parent and professional. I am very happy to be continuing my relationship with Field Infants as a co-opted governor.
Helena Jackson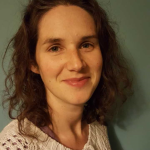 I applied to join the Governing team as a parent Governor when my son was in Reception. Having seen him enjoy such a good transition from nursery, I was keen to be involved 'behind the scenes' to help encourage further excellence throughout the school. I have a younger daughter as well who will be coming up to join her brother in a few years. In my day job I work for the Council engaging Hertfordshire residents to recycle and reduce their waste. I also run a baby library where cloth nappies and baby carrying slings can be tried and hired. In the limited free time I have, I enjoy arts and crafts, attending local events and baking cakes – often containing vegetables, to varying levels of success!
Fran Elliott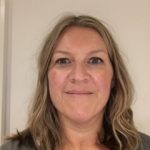 I joined the Governing Body as a parent governor in May 2018, I have one daughter now in Year 3 and I have happily watched her develop throughout her time in this lovely school from her very first day in Nursery to today. I am an active member of FOFI and have also watched this group grow in numbers and continue to support raise funds for the school as well as organise fun events for the children and parents alike. I work full time in a busy retail environment so working with people is something I've done my whole career. It's hard squeezing everything in at times but as the children, parents and teachers are all so engaging here it doesn't ever feel like hard work to be involved.
Emma Russell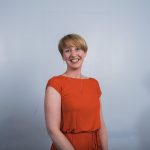 I joined as a parent governor in 2018 when my son started in Reception. I have 2 children and I work in marketing and fundraising for a local charity supporting children and adults with learning disabilities. I am passionate about ensuring all children have an equal opportunity to reach their full potential and enjoy their learning journey through school. I am an active member of FOFI (Friends of Field Infants) and enjoy helping raise funds for the school.
Max Bemrose
I was appointed to the governing body as a co-opted governor in 2019.
Having attended Watford Field Infants School I am privileged to be able to give back to an organisation I have such fond memories of.
As a new parent I feel now is the right time for me to bring my experience in Technology and Information Security into a field where such skills are in short supply.  I feel very strongly about digital rights of children, an area which is often misunderstood and neglected.   This could not be more relevant for a generation surrounded by gadgets from such early ages, eventually moving into a workforce which is dominated by digital disruption.
Mark Berry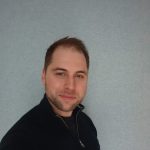 I joined the governing body as a co-opted governor in 2019. I am originally from Wigan, but I've lived in the Watford area for five years with my wife Lucia, and we have a baby daughter named Aria who joined us in December 2018. I am really excited to contribute something to the local area that we love and lend my experience to helping this fantastic school.
My professional background is in managing customer service teams within finance and technology, which I've done across all of Europe over the past 12 years. Outside of work I spend a lot of time in the gym, follow most sports and like to cook, bake and read whenever I am not spending time with my family.
Patrick O'Shea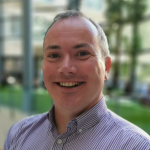 I joined the Governing Body as a co-opted governor in November 2019.
I have lived in Watford for over 10 years and although I do not have any children myself, I am an uncle to 4 young nieces and 9 nephews!
I have worked for the home Civil Service for over 20 years and from working on the creation of the single Family Court I know the importance of early childhood years for setting the foundation for lifelong learning, behaviour and health.
I hope to be able to make a positive contribution to the Governing Body and ultimately use my performance and financial management skills to help support and challenge the school leadership team to help realise positive performance outcomes for all pupils.