Mrs Selby
It is a pleasure and privilege to be the Head teacher of Watford Field School Infant and Nursery.   I work in collaboration with the Governing body in all areas of school life. At Governors' meetings I am held to account – governors play a crucial role as a critical friend to ensure strategic decisions are made in the best interests of the school.  I am extremely lucky to have an excellent team of staff at the school who create a safe environment and ethos where children are valued, nurtured and encouraged enabling them to thrive, develop and achieve ready for lifelong learning.
Emma Staddon
I joined the Governing Body as a Parent Governor in March 2013 and am now a Co-opted Governor.  After being Vice-Chair for a year, I was elected as Chair of Governors in September 2017.  I have 3 daughters who have been through Watford Field Infant and Nursery School; my youngest daughter is now at the Juniors and then my other 2 daughters are at Rickmansworth secondary school.  I have always tried to play an active part at the infants, including volunteering and being part of the parents association, FOFI (Friends of Field Infants).  As well as being a busy mum, I also work part-time in Learning and Development for a car finance company.  I feel honoured to be part of this school community and that I am able to make a contribution in the education of our children.
Max Bemrose

I was appointed to the governing body as a co-opted governor in 2019.
I have fond memories of attending Watford Field Infants School and I am privileged to be able to give something back.
I have loved all things IT from an early age and am fortunate enough to have carried that forward into my career where I work in Financial Services as a Chief Information Security Officer.  I bring skills in technology and business operations to the board and I feel very strongly about privacy and the digital rights of children.
Karen West
I am the school Office Manager and have worked at Watford Field Infants & Nursery School for over 8 years. I became our staff governor in 2017 and enjoy being able to support the school within this role.
I am a mum to two boys and enjoy fitness in my spare time.
Emma Russell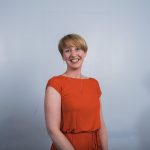 I joined as a parent governor in 2018 when my son started in Reception. I have 2 children and I work in marketing and fundraising for a local charity supporting children and adults with learning disabilities. I am passionate about ensuring all children have an equal opportunity to reach their full potential and enjoy their learning journey through school. I am an active member of FOFI (Friends of Field Infants) and enjoy helping raise funds for the school.
Jo Kelly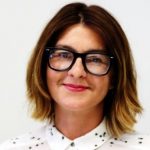 Having initially been an active member of the PTA (FoFI), I became a Parent Governor when my daughter was in Year 1 and I saw first hand the good foundation the school gives the children – both as individuals and academically. I have always been passionate about supporting young people to achieve their best despite any barriers. My background is in supporting many youth charities across a 20+ year career. As a Governor, I hope to use my skills and expertise to help maintain and to further develop the potential of the school for both its staff and pupils.
Judy Haggar
Bernie Martino
Amelia Findon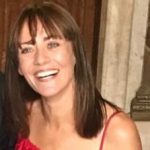 I was appointed to the governing body in January 2022 as a parent governor.
In my senior position for a professional membership body, I lead and manage the policy and public affairs functions and ensure governance structures are fit-for-purpose. I love bringing the skills and experience from my day job to a completely different role for the direct benefit of my child, his peers, his teachers, and the wider community.
Watford Field Infants embraces diversity and is excellent at introducing different cultures, beliefs, and languages – something I feel strongly about and want to play a part in supporting.
Alberto Francis